Term bases in memoQ: they seem simple at first, but the Devil is in the details. This quick tips course will enable you to overcome some common hurdles to improve term matching in your memoQ translation results, to comply better with the "mandatory" term preferences of clients, to improve your management of multiple term bases used in a project and put new terms exactly where they belong, to improve term quality in translation memories, to identify frequent terminology of importance in a variety of resources and more.

This course has been made possible by the valuable support of specialist colleagues whom I have been pleased to assist over the past decade and whose generous sharing of challenges has led to the development of resources for so many others.
Your Instructor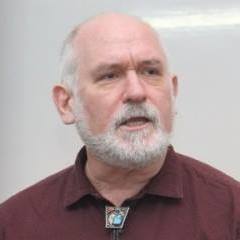 Kevin Lossner is a state-examined translator in Germany for science, publicly appointed and sworn by the Bavarian courts. He is a writer, commercial translator, technology consultant and certified memoQ trainer advocating appropriate, effective technology use by competent professionals and their clients.

His blog, Translation Tribulations, encourages better practice and sustainable relationships in the world of language services.
Course Curriculum
Tip 1: Set Default Term Bases for Additions
Available in days
days after you enroll
Tip 2: Import and Export Terms in Microsoft Excel Files
Available in days
days after you enroll
Tip 3: Get to Know Term Properties
Available in days
days after you enroll
Frequently Asked Questions
When does the course start and finish?
The course starts on the first day you join, and its content will be delivered with one tip each day for helping you master the use of memoQ term bases for a total of ten days. The main course lessons will be delivered to you by e-mail, and for some of the tips, additional resources may be available in the course framework here. After the last tip is given, you will continue to have access to the course and all its content.
Why can't I see all the tips on Day 1?
Everyone comes to this quick tips course with a different level of memoQ knowledge. Some of you may already know parts of the information shared, while others may need more time to absorb and apply the lessons. The "drip release" as well as the sequencing of content is intended to give participants an opportunity to absorb and apply the concepts more effectively and not become overwhelmed by too much new stuff in one day. However, if your time does not permit you to work along in the exact timing scheduled, all tips revealed will remain available to you to work through in whatever order suits you.
What if I want more information on this topic?
Each tip will be accompanied by reference links to help you explore the individual ideas and related information in more detail. You will also receive information on relevant courses or tutorial resources which may become available later.